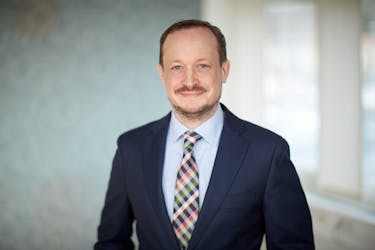 Interim Chief Executive Officer (CEO)
deriksson@transparency.org
Daniel became interim Managing Director of the International Secretariat of Transparency International in March 2020. He joined the Secretariat in January 2019 as Head of Technology and has since at times also acted in the role of Global Security Manager. Daniel has been an employee with the Swedish government, the United Nations, the European Commission, NGOs and in recent years in leadership roles of publicly listed corporations. Notably he was the country manager for a multinational corporate security services firm in India which provided services including investigations into suspected corruption.

Starting his career as a military peacekeeper in the conflict in former Yugoslavia inspired Daniel to work in the humanitarian sector. Subsequent work in sustainable development in Africa, the Middle East and Asia redirected his focus towards corruption as an obstacle to human development. He is a passionate advocate for anti-corruption work and the role technology can have as a tool in global efforts to prevent and end corruption.

Daniel is a Certified Information Systems Security Professional and has a BSc in Information Systems Analysis from Linköping University, Sweden, and a PhD from Coventry University, UK.