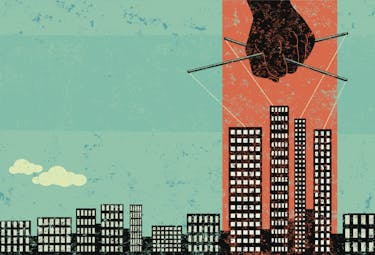 Overview
Foreign bribery is not an abstract phenomenon; it has huge consequences for both the payer and recipient. Money lost to foreign bribes creates significant economic repercussions, triggers unfair competitive advantages and results in fewer public services for the people who need them most.
Exporting Corruption is a research report that rates the performance of 44 leading global exporters, including 40 countries that are signatories of Organisation for Economic Co-operation and Development (OECD) Anti-Bribery Convention, and shows how well – or poorly – countries are enforcing the rules.
More than 20 years after this law was adopted, a corruption-free, level playing field for global trade is still a distant dream.
Results
Despite some high-profile fines and prosecutions, our research shows that enforcement of foreign bribery laws among most OECD countries is shockingly low.
The 2018 report reveals that more than half of world exports come from countries that fail to punish foreign bribery. Only 11 countries significantly punish companies that pay bribes abroad.
Thirty-three countries have limited, little or no enforcement. The inaction of these countries violates their obligations under the convention.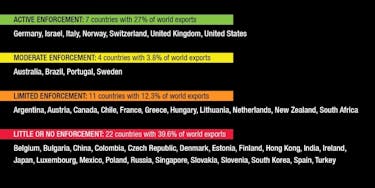 There are a few improvements, but the performance of the majority of the 44 countries that agree to combat foreign bribery in international business transactions is far from satisfactory. Eight countries improved since our last report in 2015 – with three (Israel, Italy and Norway) moving into the Active category, three (Brazil, Portugal and Sweden) joining the Moderate category and two (Argentina and Chile) entering the Limited category.
However, this is offset by four countries with 6.7 percent of world exports – Austria, Canada, Finland and South Korea – where the levels of enforcement declined.
All of the non-Parties included – China, Hong Kong SAR, India and Singapore – fall into the lowest Little or No Enforcement Category.