UNGASS 2021: Commit to transparency in company ownership for the common good
Hundreds of academics, civil society groups and business leaders call for the UN General Assembly to end anonymous shell companies.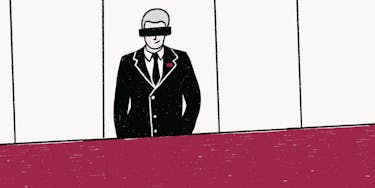 On International Anti-Corruption Day 2020, a group of leading economists, trade unions and civil society organisations tackling issues from human rights, to poverty, to business integrity, came together to call for an end to the abuse of anonymous companies.

Since then, more than 700 signatories from 120 countries have joined the call for the UN General Assembly Special Session against Corruption, UNGASS 2021, to commit all countries to set up central, public registers of beneficial ownership.

Transparency in company ownership is more than a technical solution to a problem. It is a matter of social justice.
700+ signatories from 120 countries
Petition
The UN General Assembly's decision to hold a Special Session against Corruption in 2021 created a historic opportunity for the international community to address the global crisis of corruption.
The undersigned groups and individuals are united in the conviction that it is of the utmost urgency for the UNGASS 2021 to put an end to the abuse of anonymous companies and other legal vehicles that facilitate cross-border corruption and other crimes. We are calling on the UNGASS 2021 to commit to making centralised, public beneficial ownership registers a global standard.
Companies that exist only on paper, exploiting our legal systems and concealing their ultimate ownership, are tools for the diversion of critical resources needed to advance sustainable development and collective security.
For decades, as scandal after scandal has demonstrated, anonymous shell companies have been used to divert public funds, channel bribes and conceal ill-gotten gains, as part of corruption and money laundering schemes stretching across borders.
Beneficial ownership information – information on the natural persons who ultimately own, control or benefit from a legal vehicle – enables cross-border enforcement and the tracing of ill-gotten assets for confiscation and return. In public contracting processes, it helps in the detection of conflicts of interest and corruption. It also makes it easier for businesses to carry out due diligence, helps them know who their partners and customers are and meet reporting obligations.
A central, public register of companies and their ultimate beneficial owners – in addition to information on legal ownership and directors – is the most effective and practical way to record such information and facilitate timely access for all stakeholders.
We have come together to address government leaders currently preparing for UNGASS 2021 with one voice and one clear message: The "concise and action-oriented political declaration" to be adopted by the General Assembly should commit all countries to establish central, public registers of beneficial ownership as the new global standard. This should be supplemented with efforts to verify the collected information in order to ensure the accuracy and reliability of beneficial ownership data.
Transparency in company ownership is more than a technical solution to a problem. It is a matter of social justice.
Corruption devastates the lives of billions of people around the world, while its deadliness has become all the more evident during the COVID-19 pandemic and the climate crisis. With only ten years left to achieve the 2030 Agenda targets, we need decisive reforms to ensure that the resources needed to pay for critical public services such as schools and hospitals are not simply misappropriated and hidden away in tax havens or property markets abroad. Centralised, public registers of beneficial ownership as a global standard is precisely that kind of change.
The time for action is now.

Signatories
Academia
Research centres
Center for International Human Rights, Northwestern University Pritzker School of Law, United States
Centre for Governance & Public Policy at Griffith University, Australia
Centre for Peace and Justice, Brac University, Bangladesh
Centre for the Study of Corruption, University of Sussex, United Kingdom
Ecoforleaders School of Higher Training in Communion Leadership, Democratic Republic of the Congo
International Centre for Tax and Development, University of Toronto, Canada
International State Crime Initiative, Queen Mary University of London
Transcrime, Università Cattolica del Sacro Cuore, Italy
U4 Anti-Corruption Resource Centre, Chr. Michelsen Institute, Norway
Individuals
Abiola Makinwa, The Hague University of Applied Sciences, Netherlands
Adam Sneyd, University of Guelph, Canada
Adriana Rosenfeld, Universidad Nacional de Luján, Argentina
Ahmad Shukri Al Rimawi, University of Jordan (retired)
Anne Marie Goetz, Center for Global Affairs at New York University, United States
Antonina Voloshenko, National Defenсe University of Ukraine
Ayfer Karayel, Galatasaray University, Turkey
Azeddine Akesbi, Professor of Economics, Center of Education Planning (COPE), Morroco
Bienvenido Ortega, Universidad de Málaga, Spain
Brian Seville, Jilin University, Canada
Bruce Kidd, University of Toronto, Canada
Dalton Sardenberg, Fundação Dom Cabral, Brazil
Daniel L. Feldman, John Jay College of Criminal Justice at City University of New York, United States
Dominik Zaum, University of Reading, United Kingdom
Eduard Ivanov, Higher School of Economics, Russia
Elena Fernández Gascueña, Universidad Rey Juan Carlos, Spain
Elisabetta Iossa, University of Rome Tor Vergata, Italy
Emmanuel S. Caliwan, Polytechnic University of the Philippines
Felix Dodds, Water Institute, University of North Carolina, United States
Fernando Vera Smith, Universidad Nacional Autónoma de México
Gabriel Zucman, University of California, Berkeley, United States
Georgios Antonopoulos, Teesside University, United Kingdom
Gitte Heij, University of Melbourne, Australia
Gordon Bailey, Capilano University (Emeritus), Canada
Heather Marquette, University of Birmingham, United Kingdom
Hugh Govan, School of Government, Development & International Affairs at University of the South Pacific, Fiji
Ina Kubbe, Tel Aviv University, Israel
Jean-Loup Chappelet, Swiss Graduate School of Public Administration at University of Lausanne, Switzerland
Jean-Marc Gollier, University of Louvain, Belgium
Jeevan Kumar, Centre for Ambedkar Studies at Bangalore University, India
Jesús Vázquez García, Universidad Popular Autónoma del Estado de Puebla, Mexico
Jiri Melich, KIMEP University (former), Kazakhstan
John P. Pace, Faculty of Law at University of New South Wales and Sydney Centre for International Law at University of Sydney, Australia
José Ugaz, Pontifical Catholic University, former Ad-Hoc State Attorney of Peru and former Chair of Transparency International, Peru
Joses Kirigia, African Sustainable Development Research Consortium, Kenya
Kevin I. J. Yeh, Shih Hsin University, Taiwan
Kristian Lasslett, Ulster University, United Kingdom
Laurie McGauley, Laurentian University, Canada
Leonard J. Brooks, University of Toronto, Canada
Liz David-Barrett, University of Sussex, United Kingdom
Ljubomir Jacić, Technical College Požarevac (Emeritus), Serbia
Louise Shelley, Terrorism Transnational Crime and Corruption Center, Schar School at George Mason University, United States
Luís de Sousa, Instituto de Ciências Sociais, Universidade de Lisboa
Martin Hearson, Institute of Development Studies, United Kingdom
Martin Kreutner, International Anti-Corruption Academy (Dean Emeritus), Austria
Matthew C. Stephenson, Harvard Law School
Matthew H Murray, School of International and Public Affairs at Columbia University, United States
Mauricio Romo Flores, Universidad de Guanajuato, Mexico
Michael Breen, Anti-Corruption Research Centre at Dublin City University, Ireland
Michael Johnston, Charles A. Dana Professor of Political Science (emeritus) at Colgate University, United States
Michael Keefer, University of Guelph (Emeritus), Canada
Mick Moore, International Centre for Tax and Development, United Kingdom
Mira Johri, Université de Montréal, Canada
Miriam Estrada-Castillo, Universidad Casa Grande, Ecuador
Miriam O'Regan, Professor Technological University Dublin, Ireland
Moses Agaawena Amagnya, Staffordshire University, United Kingdom
Muhittin Acar, Hacettepe University, Turkey
Neila Chaabane, Faculty of Legal, Political and Social Sciences of Tunis
Nikolay Naydenov, Sofia University "St. Climent Ohridski", Bulgaria
Nikos Passas, Northeastern University
Nils Finn Munch-Petersen, Nordic Institute of Asian Studies, Denmark
Noemi Gal-Or, Kwantlen Polytechnic University (Emerita), Canada
Omololu Fagbadebo, Durban University of Technology, South Africa
Pablo Biderbost, Universidad Pontificia Comillas, Spain
Pascale Hélène Dubois, Georgetown University Law Center, United States
Patrick Bizimana, Adventist University of Central Africa, Rwanda
Paul M Heywood, University of Nottingham, United Kingdom
Paulinus Okoro, Akanu Ibiam Federal Polytechnic, Nigeria
Pawan Kumar Sinha, International Anti-Corruption Academy, Austria
Prabhat Ranjan, University of Allahabad, India
Professor Hannah Vowles, Birmingham City University, United Kingdom
Richard Murphy, Sheffield University Management School, United Kingdom
Robert Barrington, University of Sussex, United Kingdom
Robert Gillanders, Anti-Corruption Research Centre at Dublin City University, Ireland
Ronald Berenbeim, Leonard. N. Stern School of Business Administration at New York University, United States
Shaazka Beyerle, Transnational Crime and Corruption Center, Schar School of Government and Policy at George Mason University, United States
Sol Picciotto, International Centre for Tax and Development, United Kingdom
Sophie Lemaître, University of Rennes 1, France
Susan Rose-Ackerman, Yale University (Emeritus Professor of Law and Political Science), United States
Suzana Md-Samsudi, Institut Kefahaman Islam Malaysia
Tankie Khalanyane, National University of Lesotho
Taryn Vian, University of San Francisco, United States
Thomas Piketty, School of Advanced Studies in the Social Sciences, Paris School of Economics, France
Thomas Pogge, Yale University, United States
Vanessa van den Boogaard, International Centre for Tax and Development & University of Toronto, Canada
Vitezslav Titl, Utrecht University, Netherlands
Business
Companies & associations
4MM Consulting, Brazil
Acosta Morales & Asociados, Ecuador
Arborealis LEI AS, Norway
Arcade Legal & Consulting Services, Albania
Avi One Services, Canada
Banka BioLoo Limited, India
Blue Ridge Impact Consulting LLC, United States
Border Paving Ltd., Canada
Bulgarian Swiss Chamber of Commerce
Business Integrity Alliance, Malaysia
Cabot Capital Partners, Colombia
Caribbean Office of Trade & Industrial Development Limited, Trinidad and Tobago
Casinos Austria AG
Clarke Quay Sàrl, Switzerland
Corporación Inmobiliaria Vesta Sab de C.V., Mexico
Corporate Research and Investigations Limited, United Kingdom
CRV & Co, Mexico
Deep Discovery, Inc., United States
Dobel Farming and Trading Ltd, Papua New Guinea
Droguerias Y Farmacias Cruz Verde, Colombia
Ecco Advisors LLC, United States
Entegritech Regulatory Compliance Solution LLP, India
EVO GmbH, Germany
Fair Tax Mark, United Kingdom
FEXLAW, Ecuador
Forum Chambers, United Kingdom
Genc Myftiu, Albania
Global Socio-Economic and Financial Evolution Network, Nigeria
Gray Bay Consultants Limited, United Kingdom
Havilah Company Limited, Uganda
Heiwa Business International, Canada
ICOTeam Europe, Germany
Industrieconsult, Bulgaria
Institut für Interne Revision Österreich, Austria
Integrated Management Systems (IMS) S.r.l, Italy
Integrity Sports India
LexisNexis Risk Solutions, United Kingdom
MECMAC Ltd, United Kingdom
Multispin Tex Private Limited, India
NIUGENE PNG Limited, Papua New Guinea
Pacific 360 Pty Ltd, Australia
PCR Law & Associates, Australia
Pedro Azul B.V., Netherlands
Planus do Brasil
Procurement Integrity Consulting Services, United States
PROMIS@Service Sàrl, Italy & Luxembourg
R.U.R., LLC, Slovenia
Raiffeisen Bank International AG, Austria
Reboot Design, United States & Nigeria
Red Horse Fruit Juice Manufacturer Sendirian Berhad, Malaysia
Refinitiv
Sarsenov's Corporate Governance Advisory, United States
Servicios de Salud Mundial, S.A., Guatemala
Sigma Risk, United Kingdom
SIRA International Risk Advisors Inc., Canada
SJM Online Retail Ltd, United Kingdom
SKOL & SERNA, Colombia & United States
Snam, Italy
South Spain Properties
Stream House AG, Switzerland
Tamas Consultants Inc., Canada
Telos Governance Advisers, United States
Templeton Research Ltd, Hong Kong
The Fairfax Group, United States
The Vera Group, United States
Trade Center of the Americas, United States
UK Doorstep Choice Limited
UNISHKA Research Service, United States
VAPTECH Bulgaria
Warrior Square Limited, United Kingdom
Wealth-X, United States
White Label Insights, Canada
World Commodity Freight, United States
Individuals
Abdullah Mahmood, Service delivery professional, Canada
Ali Asad N. Malik, Corporate lawyer and compliance specialist, Pakistan
Andendekisye Mitala Mwakabalula, Executive Director of the Center for Fraud Research and Investigation, Tanzania
Andrew John Fernbach, Lawyer and founder of GOVLAW, Australia
Anthony Bennett, Public financial management consultant, United Kingdom
Avedius Severine, Financial crime specialist, Tanzania
Bronwyn Best, Ethics consultant, Canada
Carla Fontanet, Compliance committee member at Pint Pharma, Austria
Carlos Filipe Pereira Marques, Partner at Gecave – Contabilidade & Gestão, Portugal
Christopher Stringham, Solution consultant manager, Austria
Daniele Dai Zotti, Internal auditor, Italy
Denis Meunier, Anti-money laundering consultant and former deputy director of Financial Transactions and Reports Analysis Centre, Canada
Eric Hansen, Principal consultant and founder of an investment consulting firm, United States
Faisal Anwar, Independent consultant in compliance and ethics, Pakistan
Fikret Sebilcioğlu, Managing partner at Cerebra CPAs & Advisors, Turkey
Frank Thomas Heckeler, Business executive in the machinery and pharmaceutical industry, Germany & Brazil
Gabriel Tavera Zafra, Chied executive officer at iSOSRisk S.A.S., Colombia
Gabriela Cáceres Girón, Independent consultant, Peru
Greg M. Bernstein, Founder of Grotto Networking, United States
Hannes Bäck Hyldig, Anti-money laundering specialist, Denmark
Ian Szlazak, Chief executive officer of Resolution House Inc., Canada
Ingo Steinhaeuser, Director at Refinitiv
Innocent Azih, Chief operating officer at Eko Carbon Exchange, Nigeria
Ivan Georgiev Dimitrov, Compliance officer, United States
James Wasserstrom, Director of the Wasserstrom Group, Greece
Jean Pierre Chabot, Consultant and facilitator, Canada
Joe Garett, Investment banker and principal at Garrett, McAuley & Co, United States
John G Hudson, Engineer and aerospace and automotive industry auditor, United States
Jorge Londoño Saldarriaga, Former president of Bancocolombia, Colombia
José Manuel de Meireles Fontão Pereira, Manager at Ernst & Young, Portugal
Justin Arnet Connidis, Former senior vice president at ClubLink Corporation, Chairman of Seprotech Corporation and General Counsel of Ontario Securities Commission, Canada
Karl Stadler, Chief compliance officer, Austria
Klaus Putzer, Chief editor at Compliance Praxis, Austria
Learnmore Nyamudzanga, Tax consultant, Zimbabwe
Lida Preyma, Director at Global AML Risk Management, Canada
Manunatha Amaratunga, Certified Public Accountant, Sri Lanka
Mario-Ricardo Calderon, Chief executive officer at Servicios de Salud Mundial, S.A., Guatemala
Mark Moody-Stuart, Former chairman of Anglo-American PLC and the Committee of Managing Directors of the Royal Dutch Shell Group, United Kingdom
Mark Morrison, Lawyer (white-collar crime and investigations), Canada
Martha Hiriart legorreta, Anti-bribery & corruption manager in the financial industry, Mexico
Márton Szegedi, Lawyer in the telecommunications industry, Hungary & Luxembourg
Matthias Kopetzky, Forensic analyst, Austria
Michael David Loewen, Anti-money laundering investigator, Canada
Michał Zemelka, Chief executive officer at EnterSystem, Poland
Muhammad Shahzad, Accountant, Pakistan
Nigel Astbury, Chartered surveyor, United Kingdom
Nuno Miguel Cunha Rolo, Legal adviser, co-founder and chief executive officer of AIGOV, Portugal
Olabode Adewoye, Business executive, Nigeria
Paul van Acker, Compliance specialist, Spain & Netherlands
Paula van Egmond, Legal counsel and compliance officer, Netherlands
Peter Dent, Partner at Deloitte LLP and former chair of Transparency International Canada
Petro Louw, Financial crime compliance expert in the banking industry, South Africa
Rasmus Engelbrecht, Regulatory affairs expert, Switzerland
Rehan Ismail, Chartered accountant, Sri Lanka
Sandro Rogério Onofre, Senior compliance manager in automotive industry, Brazil
Shainul Bhanji, Certified Public Accountant, Tanzania
Shirley Dann, Managing Director at Vibe Healthcare Ltd, United Kingdom
Stephan H. Multhaupt, Entrepreneur and partner at Deep White, Germany
Sterling Eddy, Business executive (retired), Canada
Tafadzwa Luke Mupingashato, Financial crime expert, South Africa
Tannuva Akbar, Compliance analyst, Canada
Thomas Lüthi, Partner at Pohlmann & Company, Germany
Thomas Mitro, President & COO, Aerie Pharmaceuticals, United States
Trevor Casbolt, Compliance officer, Guernsey
Yehuda Shaffer, Consultant in combatting money laundering and terrorist financing, Israel
Yohan Favreau, Risk and compliance manager, France
Civil society & non-profit groups
Global & regional
Academics Stand Against Poverty
Access Info Europe
Accountability Lab
Africa Centre for Energy Policy
Africa Centre for Open Governance
Africa Freedom of Information Centre
AfroLeadership
Anti-Corruption Data Collective
Anti-Corruption Trust of Southern Africa
Article 19
BankTrack
Basel Institute on Governance
BHP Foundation
Brain Builders Youth Development Initiative, Nigeria
Catholic Aid for Overseas Development (CAFOD)
Center for Economic and Social Rights
Centre for Civil and Political Rights, Switzerland
Centre for Financial Crime and Security Studies, Royal United Services Institute (RUSI)
Centre for Law and Democracy
Civil Forum for Asset Recovery (CiFAR)
Democracy Reporting International
Development Gateway
Directorio Legislativo
East African Community Youth Ambassadors Platform
European Center for Constitutional and Human Rights (ECCHR)
Financial Transparency Coalition
Fisheries Transparency Initiative (FiTI)
Footprints Africa
Forum for Women and Development (FOKUS), Norway
Global Financial Integrity
Global Forum for Media Development
Global Initiative against Transnational Organized Crime
Global Integrity
Global Organization of Parliamentarians Against Corruption (GOPAC)
Global Policy Forum
Global Witness
Government Transparency Institute
Human Rights Watch
Humanist Institute for Cooperation with Developing Countries (HIVOS)
Integrity Initiatives International
Inter Pares
International Lawyers Project
International Service for Human Rights, Switzerland
International Trade Union Confederation
Latindadd
Luminate
mySociety
Natural Resource Governance Institute
OECD Watch
ONE Campaign
Open Contracting Partnership
Open Data Charter
Open Ownership
OpenCorporates
Organized Crime and Corruption Reporting Project (OCCRP)
Oxfam International
Pacific Islands Association of Non-Governmental Organisations
Partnership for Transparency Fund
Publish What You Pay
Results for Development (R4D), United States
Shadow World Investigations
Sisters of Charity Federation of North America
Tax Justice Network
Tax Justice Network Africa
Technologies for Accountability Foundation
The B Team
The Sentry
Trade Union Advisory Council to the OECD
Traidcraft Exchange
Transparency International
Transparency International EU
Transparency, Accountability & Participation (TAP) Network
UNCAC Coalition
Uzbek Asset Return Network
Water Integrity Network
Wildlife Justice Commission
World Animal Protection
World Economic Forum Global Future Council on Transparency & Anti-Corruption
World Roma Federation
Individuals
Angelika Prokop-Grey, Anti-corruption, compliance and ethics expert, Poland
Bill Orme, Media freedom advocate and expert, United Kingdom
Bre Smith, Artist, Ireland
Bruce Hamilton Moore, Former director of International Land Coalition, Canada
Daniel M. Walyemera, Lawyer, Uganda
Daniel McElroy, Lawyer, United States
Daniel Riuz, Human rights researcher, Italy
Danna Ester Hernández Alvarado, Civic activist, Honduras
Delia Ferreira Rubio, Chair of Transparency International, Argentina
Delois Blakely, Founder of the New Future Foundation, United States
Diego José Torres Saldaña, Lawyer, Ecuador
Edward Ahangama, Lawyer, Sri Lanka
Ella Ndikumana, Chair of Transparency International Burundi
Fabiano Angélico, International asset recovery consultant, Brazil
Fleury Rakotomalala, Investigative journalist, Madagascar
Gary Pienaar, Advocate of the High Court, South Africa
Guillermo Vargas Ayala, Attorney, Colombia
Gustavo Izquierdo, Anti-corruption specialist, Colombia
Hashim Awad Abdelmageed, Lawyer, Sudan
Herbert Rauch, Director of the Institute of Social Analysis, Austria
Herman Savenije, Sustainable forest management expert, Netherlands
Iman Mirzazadeh, Lawyer, Iran & Sweden
Ion Nastas, Anti-corruption expert, Moldova
Jaime Adrián Arreola Varela, Director General at Durango's Municipal Institute of Youth, Mexico
Jairo Morales, President of Fundación Fin Social, Colombia
Joachim F. Reuter, Author and public speaker on ethics, Croatia & Germany
John Githongo, Anti-corruption activist and former executive director of Transparency International Kenya
José Salvador González Cervantes, Researcher at Comunidad PIRC/CIDE, Mexico
Juanita Olaya Garcia, Governance and sustainability expert, Colombia & Germany
Karen Glossop, Communications and leadership consultant, Canada & United Kingdom
Karna Nepali, Country programs manager at Raleigh International, Nepal
Kevin Joseph Comeau, Lawyer, Canada
Kim Gleeson, Director of Universal Human Rights Network, Australia
Laurence Cockcroft, Co-founder of Transparency International, United Kingdom
Léa Kulinowski, Legal officer in corporate accountability, France
Lilliam Arrieta de Carsana, Legal researcher and law professor at Universidad Centroamericana José Simeón Cañas, El Salvador
Linnea Mills, Anti-corruption researcher, Sweden & United Kingdom
Malika Aït-Mohamed Parent, Anti-Corruption Expert, Algeria
Mario G Picon, International development expert, Peru & United States
Mark Pyman, Founder of Curbing Corruption, United Kingdom
Maxe Fisher, Artist, Canada
Mirna Galic, Security expert, Japan & United States
Mona Hafez, Migration expert, Germany & Senegal
Muleka Kamanisha, Trade union researcher, Zambia
Nicholas Keith Staite, Former Crown Prosecutor, United Kingdom
Nicholas Smyrnios, Artist, Greece & Sweden
Obiageli Ezekwesili, #FixPolitics Initiative, Nigeria
Olumide Gabriel Areo, Nigerian Students' Accountability Network
Paul Reid, Former trade union official, Australia
Peter Eigen, Founder of Transparency International, Germany
Rainer Bührer, Former assistant director of anti-corruption at Interpol and chief executive officer at KhanyisaNow Ltd, Germany
Rakesh Raman, Journalist and founder of a humanitarian organisation, India
Reynaldo Castro Melgarejo, Anti-corruption investigator, Mexico
Richard E. Messick, Global Anticorruption Blog, United States
Rob Davidson, Open data advocate, Canada
Robert Davidson, Member of the Open Government Multi-Stakeholder Forum, Canada
Roberto Júlio Tibana, Economist, Mozambique
Rochelle Rocain Dean, Executive director of Civil Society Bahamas
Rubén Darío León Pineda, Anti-corruption researcher, Colombia
Santiago Wortman Jofre, Lawyer, Argentina
Sarah Steingrüber, Global health expert, Germany
Stephan Klaus Ohme, Financial expert, Germany
Stuart Hendin, Legal expert, Canada
Taher Al-Hatef, Anti-corruption researcher, Yemen
Vitor Manuel Ribeiro Sequeira Neves, Litigation lawyer, Portugal
Wayne Copeland, Community activist, Canada
William Bourdon, Lawyer, founder of Sherpa and president of the Platform of Protection of Whistleblowers in Africa (PPLAAF), France
Wolfgang Keck, Senior advisor at the Digital Society Austria and Institute of Internal Auditors, Austria
Zia Hashmi, Anti-corruption expert, Pakistan
National
Accountability Lab Nigeria
Action Mines Guinée
ADRA Deutschland
Advocating Rights in South Asia (Arisa), Netherlands
Afghan Youth Empowerment Civil Society
African Children and Youth Development Network, Liberia
Albanian Center for Economic Research
Albanian Socio-Economic Think Tank
ANTICOR, France
Anti-corruption Action Centre (ANTAC), Ukraine
Asia Pacific Entrepreneur Associate Chamber of Commerce, Malaysia
Asociación Civil por la Igualdad y la Justicia, Argentina
Associação Angolana de Ética e Sustentabilidade (AAES), Angola
Association de Développement Agricole Educatif et Sanitaire de Manono, Democratic Republic of the Congo
Association Femmes Action Développement, Algeria
Association for Farmers Rights Defense, Georgia
Association for Human Rights in Central Asia, France
Association For Promotion Sustainable Development, India
Association of Public Officials in North Macedonia
ATRAHDOM, Guatemala
AWTAD Anti-Corruption Organization, Yemen
B.A.U.M. Network for Sustainable Business, Germany
Badhon Manob Unnayan Sangstha, Bangladesh
Bangladesh NGOs Network for Radio and Communication
Basic Rights Watch, Nigeria
Better Education For All Befa Foundation Pakistan
Both ENDS, Netherlands
Botswana Centre for Public Integrity
Brain Sluice Africa Child's, South Africa
Bruno Manser Fonds, Switzerland
Building Blocks for Peace Foundation, Nigeria
CAFSO-WRAG for Development, Nigeria
Canadian Centre of Excellence for Anti-Corruption (CCEAC)
Canadian Coalition for Global Health Research
Canadians for Tax Fairness
Caucasus Research Resource Center Armenia Foundation, Armenia
CBCP Caritas Filipinas Foundation
Center for Fiscal Transparency and Integrity Watch, Nigeria
Center for Investigative Reporting (CIN), Bosnia and Herzegovina
Center for Peace Education and Community Development, Nigeria
Center for the Study of Democracy, Bulgaria
Center to Combat Corruption and Cronyism (C4 Center), Malaysia
Centre de Recherche sur l'Anti-Corruption, Democratic Republic of the Congo
Centre for Community Mobilization and Support NGO, Armenia
Centre for Natural Resources Governance, Zimbabwe
Centre for Research on Multinational Corporations (SOMO), Netherlands
Centre for Transparency Advocacy, Nigeria
Centre for Youth and Children's Affairs, Malawi
Centre pour la de défense des Droits de l'Homme et Démocratie (CDHD), Democratic Republic of Congo
Centre Régional Africain pour le Développement Endogène et Communautaire, Cameroon
Centre Stratégique Pour La Promotion De Développement Durable, Tunisia
Centro de Estudos para a Paz e Desenvolvimento, Timor-Leste
Centro de Teatro do Oprimido do Maputo, Mozambique
CET Platform, North Macedonia
CEYWI (21st Century Community Empowerment for Youth and Women Initiative), Nigeria
Chandler Foundation, United States
Child Vision Sri Lanka
Children and Young People Living for Peace, Nigeria
Civil Liberties Organisation, Nigeria
Civil Pole for Development and Human Rights, Tunisia
Civil Society Coalition on Sustainable Development, Nigeria
Civil Society Platform for Peacebuilding and Statebuilding, Netherlands
Coalition for Integrity, United States
Colegio de Contralores Municipales del Estado de Veracruz de Ignacio de la Llave, Mexico
Colores del Rincón A.C., Mexico
Committee to Protect Freedom of Expression, Armenia
Community Development Initiative, Nigeria
Community Initiatives for Development Pakistan
Compass Research, Training and Consultancy Center, Armenia
Conférence Episcopale Nationale du Congo, Democratic Republic of the Congo
Consolation East Africa, Kenya
Constitution Research Foundation, Azerbaijan
Cooperation and Development Institute, Albania
Cyber Policy Centre, Kenya
Derechos Humanos y Litigio Estratégico Mexicano
Development & Integrity Intervention Goal Foundation, Nigeria
Digital Democracy Project at Demand Progress Educational Fund, United States
EcoLur Informational NGO, Armenia
El-Aged Care, Nigeria
Elegia, Armenia
Empower India
Environmental Investigation Agency, United States
ePaństwo Foundation
Euro-Mediterranean Economists Association, Spain
Expert Forum, Romania
Fairfood International, Netherlands
Finnwatch, Finland
Foundation Open Society Macedonia
Freedom Forum Nepal
Freedom of Information Center of Armenia
Fundación Agenda Ciudadana, Chile
Fundación de Estudios Avanzados de Buenos Aires (Fundabaires), Argentina
Fundación del Empresariado Yucateco A.C., Mexico
Fundación para la Democracia Internacional, Argentina
Fundación SES, Argentina
Gambia Participates
Gestos – soropositividade comunicação e gênero, Brazil
Global Peace and Development Organization, Liberia
Global Youth for Biodiversity Network, Mexico
Government Accountability Project, United States
Government Information Watch, United States
Green Pretzel, Mexico
Guyana Human Rights Association
Hawai'i Institute for Human Rights, United States
Helsinki Citizens Assembly Vanadzor, Armenia
Huqooq-ul-Ebad Development Foundation, Pakistan
Improve Your Society Organization (IYSO), Yemen
Indonesia Corruption Watch
Institute for Democracy and Mediation, Albania
Institute for Democracy Societas Civilis Skopje, North Macedonia
Institute for Democratic Action & Development, Liberia
Institute for Development Research and Alternatives, Albania
Instituto de Comunicación y Desarrollo, Uruguay
Integrity Florida Institute, United States
International Center for Transitional Justice, United States
International Centre for Ethnic Studies, Sri Lanka
International Movement for Advancement of Education Culture Social & Economic Development, India
International NGO Forum on Indonesian Development
Inuka Kenya Nisisi
Iraqi Journalists Rights Defence Association
Jordan Transparency Center
Junior Chamber International Botswana
Kindernothilfe (KNH), Germany
Kleptocracy Initiative, United States
K-Monitor, Hungary
Labco Innovación SAS, Colombia
Lady Lawyer Foundation, Italy
Lanka Fundamental Rights Organization, Sri Lanka
Last Hope Foundation, United States
Law Development and Protection Foundation, Armenia
Leadership for Equity and Development Initiative, Nigeria
Literate Pakistan Program
Mampivoatsy, Madagascar
Martuni Women's Community Council, Armenia
Maryknoll Office for Global Concerns, United States
Medical IMPACT, Mexico
Mining Shared Value, Canada
MiningWatch Canada
MY World México
Nakororiki Youth Association, Vanuatu
Namibia Institute for Democracy
National Campaign for Sustainable Development, Nepal
National Integrity Action, Jamaica
Natural Resources Justice Network, Malawi
Neighbourhood Environment Watch Foundation, Nigeria
Netzwerk Steuergerechtigkeit, Germany
NGO Advisor, South Africa
NGO Computer Literacy Shelter Welfare Rawalpindi, Pakistan
Noble Delta Women for Peace and Development, Nigeria
Nyan Lynn Thit Analytica, Myanmar
Observatorio Ciudadano de Transparencia Fiscal, Costa Rica
Observatorio de Responsabilidad Social Corporativa, Spain
Ohaha Family Foundation, Nigeria
Onshor Tunisia
Open Myanmar Initiative
Open Society Foundation, Serbia
Open State Foundation, Netherlands
OpenData.sk, Slovakia
OpenUp Ukraine
Our Lady of Perpetual Help Initiative, Nigeria
Oyu Tolgoi Watch, Mongolia
Palestinian Consultative Staff for Developing NGOs
Parliament Watch Italia
Paung Ku, Myanmar
People's Forum on Democracy and Good Governance, Kenya
Philippine Society of Criminology
PIVJET International, Cameroon
PLAY!YA, Germany
Polaris, United States
Policy Alert, Nigeria
Polish Institute for Human Rights and Business
Progress of Gyumri, Armenia
Project on Government Oversight (POGO), United States
Proyecto Concentrarte A.C., Mexico
Public Affairs Research Institute, South Africa
Public Eye, Switzerland
Public Journalism Club NGO, Armenia
Publish What You Pay Canada
Rainbow Warriors Core Foundation, Aruba
Raise Your Voice Saint Lucia
Reboot GB, United Kingdom
Red Ciudadana por el Desarrollo Sostenible, Mexico
Red Iberoamericana, El Derecho Informático, Argentina
Red Line Art Works, United Kingdom
Rencontre pour la Paix et les Droits de l' Homme, Congo
Réseau Foi & Justice Afrique – Europe antenne France
Réseau Ressources Naturelles, Democratic Republic of the Congo
Restart Scientific-Educational Foundation, Armenia
Rights and Accountability in Development (RAID), United Kingdom
Rural Infrastructure and Human Resource development Organization (RIHRDO), Pakistan
SEE Change Net Foundation, Bosnia and Herzegovina
SERAC, Bangladesh
Sherpa, France
Silambam Asia, Malaysia
Single Mothers Association of Kenya
Social Justice, Côte d'Ivoire
Social Watch Benin
Socio-Economic Rights and Accountability Project (SERAP), Nigeria
Solidarité pour le Développement et les Initiatives de Santé Publique (SOLIDIS), Cameroon
Spitak Helsinki Group, Armenia
Spotlight on Corruption, United Kingdom
Step Up Nigeria
Stichting Mission Lanka, Netherlands
Success Capital Organisation, Botswana
Syndicat Chrétien des Travailleurs du Congo, Congo
Tax Justice Coalition Ghana
The Daphne Caruana Galizia Foundation, Malta
The People's Project, Ghana
The Workers' Assistance Center, Philippines
Tojil Estrategia contra la impunidad, Mexico
Transparency International Afghanistan
Transparency International Argentina (Poder Ciudadano)
Transparency International Armenia
Transparency International Australia
Transparency International Austria
Transparency International Azerbaijan
Transparency International Bahrain (Bahrain Transparency Society)
Transparency International Bangladesh
Transparency International Brazil
Transparency International Cambodia
Transparency International Cameroon
Transparency International Canada
Transparency International Colombia
Transparency International Costa Rica (Asociación Costa Rica Íntegra)
Transparency International Costa Rica (Costa Rica Integra)
Transparency International Czech Republic
Transparency International DRC (Ligue Congolaise de Lutte contre la Corruption, LICOCO)
Transparency International Ecuador (Fundación Ciudadanía y Desarrollo)
Transparency International El Salvador (Fundación Nacional para el Desarrollo, FUNDE)
Transparency International Estonia
Transparency International France
Transparency International Georgia
Transparency International Germany
Transparency International Ghana (Ghana Integrity Initiative)
Transparency International Guyana
Transparency International Honduras (Asociación para una Sociedad más Justa, ASJ)
Transparency International Indonesia
Transparency International Ireland
Transparency International Israel
Transparency International Italy
Transparency International Jordan (Rasheed for Integrity and Transparency)
Transparency International Kenya
Transparency International Korea
Transparency International Kyrgyzstan
Transparency International Latvia (DELNA)
Transparency International Lebanon (Lebanese Transparency Association, LTA)
Transparency International Liberia (Center for Transparency and Accountability)
Transparency International Lithuania
Transparency International Macedonia
Transparency International Madagascar
Transparency International Maldives
Transparency International Mauritius
Transparency International Mexico
Transparency International Mongolia
Transparency International Montenegro (MANS)
Transparency International Morocco
Transparency International Mozambique (Centro de Integridade Pública)
Transparency International Nepal
Transparency International Netherlands
Transparency International New Zealand
Transparency International Niger (ANLC)
Transparency International Nigeria (Civil Society Legislative Advocacy Centre, CISLAC)
Transparency International Pakistan
Transparency International Palestine (Coalition for Accountability and Integrity, AMAN)
Transparency International Panama (Fundación para el Desarrollo de la Libertad Ciudadana)
Transparency International Peru (Proética)
Transparency International Portugal
Transparency International Romania
Transparency International Russia
Transparency International Sierra Leone
Transparency International Slovenia
Transparency International Spain
Transparency International Sri Lanka
Transparency International Sweden
Transparency International Switzerland
Transparency International Togo (Alliance Nationale Consommateurs et de l'environnement, ANCE)
Transparency International Trinidad and Tobago
Transparency International U.S. Office
Transparency International UK
Transparency International Ukraine
Transparency International Vanuatu
Transparency International Zimbabwe
UK Anti-Corruption Coalition
Unified Media Council of Pakistan
Union Syndicale des Agriculteurs, Togo
United Youth for Growth and Development, Nigeria
United Youth for Growth and Development, Nigeria
Uniting Church in Australia, Synod of Victoria and Tasmania, Australia
Uva Shakthi Foundation, Sri Lanka
Veille Citoyenne Togo
Willow Empowerment For Grass Root Development Initiative, Nigeria
WIN WIN Gothenburg Sustainability Award, Sweden
Women in Extractives, Nigeria
Women's Fund Armenia, Armenia
Women's Resource Center, Armenia
Young Professional Development Society Nepal
Your Public Value, Germany
Youth for Tax Justice Network, Uganda
Youth in Technology and Arts Network, Liberia
YPEUTHINOSPOLITIS, Greece
Zentrum für Mission und Ökumene – Nordkirche weltweit, Germany
Public sector
Individuals
Benjamin Reyes Trigueros, Comptroller at City of Pueblo Viejo, Mexico
D K Srinivas, Principal commissioner of customs, Visakhapatnam, India
Daniel Ming-Chak Li, Former deputy commissioner at Independent Commission Against Corruption (ICAC), Hong Kong
David K. Akoi, Director of Internal Audit Agency, Liberia
Diana Cristina Agudelo Henao, Compliance officer at Hospital General de Medellín, Colombia
Elena Konceviciute, Senior anti-corruption adviser, Lithuania & Belgium
Erinomo Temitope Olubunmi, Anti-money laundering compliance monitoring officer with a government institution, Nigeria
Jon Ramberg, Diplomat (retired), Norway
Juan Manuel López Nadal, Diplomat (retired), Spain
Lisa Kubiske, Diplomat (retired), United States
Mallika Mahajan, Chief commissioner, India
Mohammed Ahmed Basunbul, Senior auditor at Central Organization for Control and Accounting, Yemen
Otto Reiners, Member of Münster City Council, Germany
Paula Alexis, Public official (former), Trinidad and Tobago
Rajendran Kamalakannan, Chief vigilance officer at Cochin Shipyard Limited, India
Roy John Cullen, Former parliamentarian (Etobicoke North) and member of GOPAC Anti-Money Laundering Global Task Force, Canada
Samuel Kwadwo Boaten Asante, Former chairman of the Ghana Arbitration Centre and former president of the Ghana Academy of Arts and Sciences
Sarah Hechavarria, Former manager of economic development for indigenous and northern affairs, Canada
Thomas C. Marshall Q.C., Former public servant (Ontario) and former Director of Transparency International Canada
Yen-Hung Lin, Office of Housing Development, Taoyuan City Government, Taiwan
Organisations
Anti-Corruption Commission of Maldives
City Council of Ciudad Valles, Mexico
Deposit Insurance Corporation, Liquidity Fund and Private Insurance Fund (COSEDE), Ecuador
Libya Asset Recovery and Management Office
Namibia Anti-Corruption Commission
SME Corporation Papua New Guinea
Westminster Foundation for Democracy, United Kingdom
Published: 9 December 2020, 9:00 AM CET; last update: 24 February 2021, 9:00 AM CET.