Our Anti-Corruption Award recognises the courage and determination of the many individuals and organisations fighting corruption around the world.
Join us in giving these deserving individuals due recognition for their determination and bravery.
#AntiCorruptionAward

Externally hosted content may include ads. These aren't endorsed by or reflect Transparency International's views.
Anti-Corruption Award winners 2018
Externally hosted content may include ads. These aren't endorsed by or reflect Transparency International's views.
Ana Garrido Ramos
Former public servant at Boadilla del Monte Town Hall in Madrid, Spain, whose whistleblower revelations triggered the Gürtel case that led to the fall of the Spanish government. She is campaigning for effective whistleblower protection legislation.
"Citizens can not sit idly by waiting for the world to change, each of us must be part of that transformation." – Ana Garrido Ramos

Externally hosted content may include ads. These aren't endorsed by or reflect Transparency International's views.
Daphne Caruana Galizia
Brave and effective investigative journalist who exposed major corruption scandals involving powerful politicians and other individuals in Malta and abroad. She was murdered in October 2017.
"Daphne's battle was a dangerous one and that the bravery with which she fought it should serve as an example to us all as we continue her unfinished fight." – Paul Caruana Galizia, son of Daphne
Other Shortlisted Candidates

The International Commission against Impunity in Guatemala (CICIG)
International body charged with investigating and prosecuting serious crime in Guatemala. Iván Velázquez, the CCIG Commissioner, has recently been banned from entering the country.
"The anti-corruption struggle is unstoppable, despite the opposition and obstacles, the clamour for more transparent democracies and greater accountability will not stop." - Matías Ponce, CICIG spokesperson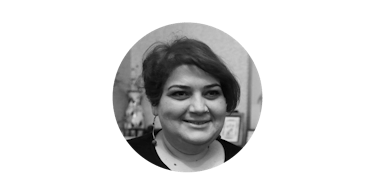 Khadija Ismayilova
Celebrated investigative journalist and human rights activist in Azerbaijan, currently facing a travel ban. She has contributed multiple investigative reports to Radio Free Europe and the Organized Crime and Corruption Reporting Project (OCCRP).
"Everyday we hear about killing, arrest, or harassment of journalists who uncover corruption and rarely we witness corrupt leaders paying a price for their crimes. Bad guys help each other to silence critics and hide stolen wealth. It is time for those who expose them to work together." - Khadija Ismayilova
Previous Anti-Corruption Award Winners
The Carwash Operation (Operação Lava Jato)
The Carwash Operation (Operação Lava Jato) began as a local money laundering investigation and has grown into the largest investigation to date uncovering cases of state capture and corruption in Brazil.
The state prosecutors from the Carwash Task Force have been on the front line of investigations in Brazil since April 2014. Dealing with one of the world's biggest corruption scandals, the Petrobras case, they have investigated, prosecuted, and obtained heavy sentences against some of the most powerful members of Brazil's economic and political elites. To date, there have been more than 240 criminal charges and 118 convictions totalling 1,256 years of jail time, including high-level politicians and businesspeople previously considered untouchable.
Externally hosted content may include ads. These aren't endorsed by or reflect Transparency International's views.
With their national campaign "10 Measures against Corruption", they pushed for legislative reforms to enhance the capacity of public administrators to prevent and detect corruption, and law enforcers to investigate, prosecute and sanction it.
The ongoing Carwash Operation has triggered additional criminal investigations and proceedings in other sectors and is recognised as a landmark for white-collar criminal prosecution and defence in Brazil. The investigations have gained traction and huge popular support on both national and international levels.
Externally hosted content may include ads. These aren't endorsed by or reflect Transparency International's views.
Thuli Madonsela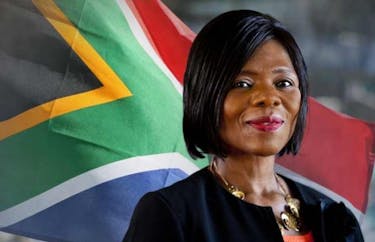 Thuli Madonsela does not hesitate to speak truth to power. In office since 2009, South Africa's courageous Public Protector has investigated claims of corruption at the very highest levels of government without fear or favour, earning her the admiration of South Africans as well as the international community.
The Public Protector's dedication to fighting the abuse of power reaches far beyond the cases that hit the headlines. In 2012/13 alone, Madonsela's office dealt with over 35,000 complaints. In spite of financial constraints, she's known for looking into allegations of corruption that hurt the most marginalised and vulnerable communities in South Africa, as well as for working closely with civil society.
Her most high-profile work to date is an investigation of the South African President's alleged use of taxpayers' money to purchase home improvements to his personal residence at Nkandla. In a hard-hitting report released in March 2014, Madonsela recommended that President Jacob Zuma apologise and pay back the money spent on refurbishments not related to security.
Externally hosted content may include ads. These aren't endorsed by or reflect Transparency International's views.
Rafael Marques de Morais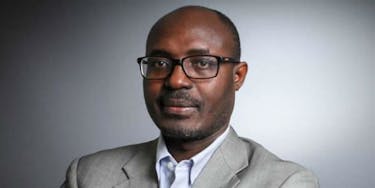 Exposing high-level corruption is a dangerous act in Angola. Journalist and human rights activist Rafael Marques de Morais is all too aware of the risks, having been imprisoned in 1999 after denouncing the Angolan government for corruption and embezzlement in a newspaper article.
In spite of his detention and ill-treatment, Marques continued with his efforts to reveal the corrupt practices of those in power. He has written extensively on the trade in conflict diamonds and corruption in the oil industry, as well as the brutality of the Angolan army. Through his blog Maka Angola he has become the authoritative voice on corruption in his country.
By holding the government to account, Marques gives hope to a heavily oppressed media. In the face of extreme personal risk, his hard-hitting journalism and powerful advocacy have proven to be invaluable tools in the campaign for a more transparent Angola.
Externally hosted content may include ads. These aren't endorsed by or reflect Transparency International's views.
Luo Changping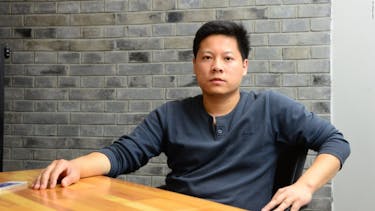 Working in an environment of media censorship, Chinese journalist Luo Changping summoned the courage to expose corruption via his personal blog.
When the respected financial magazine Luo works for was reluctant to print the name of a high-ranking official accused of illegal financial dealings, he bravely decided to publish the full allegations, including the official's name, himself. His naming of the official, Liu Tienan, eventually led to a government investigation resulting in Liu's dismissal from the party and removal from public office in 2013.
The road to accountability was not an easy one. After the investigation was announced by Chinese authorities, Luo's internet account was deleted before he could release further information on the story. But were it not for Luo's courage and tenacity, the official's conduct would have continued unchallenged. Luo's success was a rare victory in the struggle for transparency in China. His actions have demonstrated the important role for investigative journalism and social media in the fight against corruption.
Externally hosted content may include ads. These aren't endorsed by or reflect Transparency International's views.
Cardinal Christian Tumi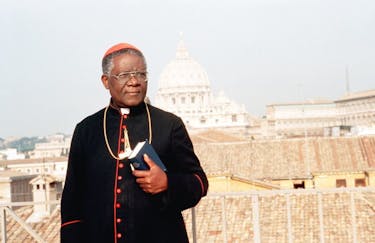 From a young priest organising local community meetings on the consequences of corruption to a present day leader of public opinion, Cardinal Christian Tumi has been steadfast in his resolve to see Cameroon become a state where integrity is seen as a viable way of life for all.
In a country where public trust in government and the rule of law has been eroded by corruption, His Eminence has been a beacon of integrity for more than three decades. As a Cameroonian proverb goes "the darkness of night cannot stop the light of morning", and Cardinal Tumi's story serves as inspiration for all; proof that a life of honesty can illuminate the path for others to live with integrity, however dark the threats and temptations.
Cardinal Tumi was one of the first to publicly denounce commandement operationnel, a Cameroonian state special security force put in place in 2000 to tackle rising crime rates but allegedly resulting in torture and extrajudicial killings, according to human rights groups. Tumi subsequently led a church enquiry into the disappearance of citizens despite receiving death threats himself.
In a country where journalists often fear speaking the truth, Cardinal Tumi has fought for a free press and established a radio station, Radio Veritas or Truth Radio, which regularly denounces government corruption and calls for free and fair elections. His two books paint a critical picture of a country where democracy is absent and the abuse of power is widespread, but also convey a message of hope: that the integrity of its citizens can bring a brighter future for Cameroon.
Externally hosted content may include ads. These aren't endorsed by or reflect Transparency International's views.
Grégory Ngbwa Mintsa

In Grégory Ngbwa Mintsa's home country Gabon, 40 per cent of people live below the poverty line. Gabon's former President Omar Bongo and his relatives, however, were found to have 39 properties and 70 bank accounts in France. Putting aside fears for his own safety, Mintsa courageously joined TI France and Sherpa in December 2008 in calling for an investigation into several African presidents suspected of large-scale foreign embezzlement.
As a taxpayer, he sought redress for damages caused both to himself and the entire nation. Thirty days later, Mintsa was imprisoned in Gabon. On release, his salary was suspended without explanation. TI France continues to fight for the case to be investigated. Whatever its outcome, Mintsa's bravery has inspired people around the globe and sets a true precedent for challenging impunity.
Sergei Magnitsky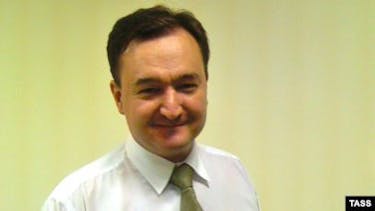 Sergei Magnitsky's commitment to integrity ultimately cost him his life. A Moscow-based lawyer, Magnitsky was representing US investment firm Hermitage when he bravely agreed to testify against senior Russian officials, accusing them of using Hermitage-owned assets to fraudulently reclaim US $230 million in taxes.
In November 2008, Magnitsky was imprisoned on charges of conspiracy. In pre-trial detention, he developed acute health disorders, but was reportedly denied medical treatment.
Despite suffering excruciating pain, Magnitsky persistently refused to withdraw his statement. He died almost a year after being jailed. An official inquiry launched in 2009 resulted in the dismissal of a number of senior prison officials. The initial tax fraud case was never concluded, but the unbreakable strength of one individual will not be forgotten.
СЕРГЕЙ МАГНИТСКИЙ: ЮРИСТ ПО ВОПРОСАМ НАЛОГООБЛОЖЕНИЯ – РОССИЯ (ПОСМЕРТНО)
Преданность Сергея Магнитского принципам справедливости в конечном итоге стоила ему жизни. Московский юрист Магнитский представлял интересы американской инвестиционной компании Hermitage, когда он отважно согласился дать показания против высокопоставленных российских чиновников, обвинив их в использовании активов компании Hermitage для возврата мошенническим путем налогов на сумму 230 миллионов долларов США.
В ноябре 2008 года Магнитский был заключен под стражу по обвинению в преступном сговоре. Во время заключения под стражей, у него возникли проблемы со здоровьем, однако по имеющимся данным ему было отказано в медицинском лечении.
Несмотря на испытываемые мучительные боли, Магнитский упорно отказывался отозвать свое заявление. Он умер почти через год после заключения в тюрьму. Официальное расследование, начатое в 2009 году, привело к увольнению нескольких старших сотрудников тюремной администрации. Дело о налоговом мошенничестве, с которого все началось, так и не было доведено до конца, но несокрушимая сила этого человека никогда не будет забыта.
Attotage Prema Jayantha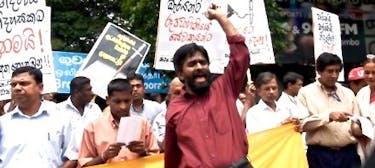 Attotage Prema Jayantha is better known to Sri Lankans as Poddala Jayantha, his pen name during two decades of courageous investigative journalism.
Refusing to turn a blind eye to corruption, Jayantha dedicated his career to fearlessly exposing injustice in Sri Lanka's health, education and transport sectors. One of his reports uncovered what some officials have called Sri Lanka's biggest ever tax scam, involving the alleged misappropriation of RS 3.6 billion (US $37 million) in Value Added Tax.
Following numerous threats on his life, Jayantha was abducted by unidentified assailants in June 2009 and brutally beaten. He was left permanently disabled and now lives in exile. No arrests have been made and the case has since been dropped. Jayantha's pursuit of the truth resonates with journalists in many parts of the world who encounter such challenges to their work.
Roman Shleynov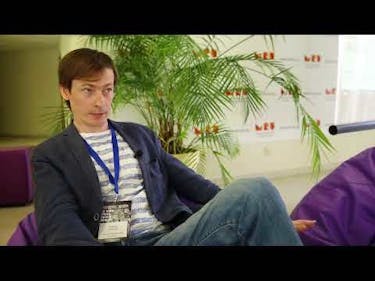 From embezzlement by a former Russian nuclear energy minister to billions of black market cigarettes en route to Europe, Roman Shleynov focuses almost exclusively on exposing the corrupt bonds between business and politics.
His independent reporting and investigative expertise at Novaya Gazeta has brought Shleynov to the attention of Russia's Federal Security Service (the former KGB) on several occasions.
Since 2000, Novaya Gazeta has seen four of its journalists brutally murdered, including three who worked on corruption stories. The well-respected paper is known for its independent, investigative reporting, and has exposed incidences of high-level corruption in Russia, where the majority of the media is state controlled.
Externally hosted content may include ads. These aren't endorsed by or reflect Transparency International's views.
David Leigh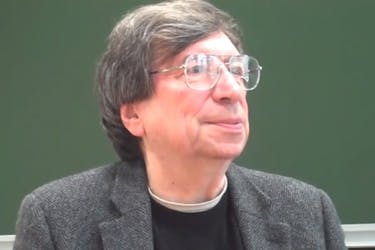 David Leigh's extensive reporting on foreign bribery in business, his exposure of corruption allegations in projects guaranteed by the UK's Export Credit Guarantees Department as well as political corruption in the UK, underline his dedication to a multi-faceted problem. Since 2004, Leigh's landmark investigations into alleged bribery by British Aerospace Systems (BAES) in relation to the UK-Saudi Al Yamamah arms deal, as well as deals with other countries, has laid bare how developed countries may be complicit in fuelling corruption in developing nations.
His untiring pursuit of the truth has also helped journalists in other countries to report on accusations involving BAES and their own governments.
Externally hosted content may include ads. These aren't endorsed by or reflect Transparency International's views.
Mark Pieth

Mark Pieth, a criminal law and criminology professor at the University of Basel in his native Switzerland, has provided outstanding leadership in fighting corruption on an international scale. Prof. Pieth has countered corruption not only as a co-founder of the Basel Institute on Governance but as chair of the OECD Working Group on Bribery in International Business Transactions and as a member of the Independent Inquiry Committee into the Iraq Oil-for-Food Programme of the United Nations.
His willingness to publicly criticise governments that fail to implement the OECD Anti-Bribery Convention and those that did not to provide enough support to identify companies that paid kickbacks in the oil-for-food scandal, is admirable.
Powerful governments have tried to stop his criticism and he has withstood attempts to oust him from the OECD's anti-bribery group. Prof. Pieth has stood his ground and never stopped being outspoken about the need to implement the anti-bribery rules that countries have committed to. Ensuring that foreign bribery, money laundering and other related activities of the corrupt are stopped, has been a core priority of Prof. Pieth for over 19 years.
Le Hien Duc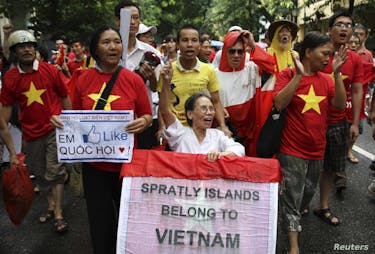 Since retiring in 1984, Le Hien Duc, a Vietnamese school teacher, has become a resourceful anti-corruption fighter by filing complaints and helping fellow citizens to challenge petty bribing and large-scale graft.
Her respect for authority ends where corruption begins. Duc has tracked down high and low-level officials through different means, at home or in the office, to ensure that they cannot ignore the victims of corruption claiming their rights.
In spite of many threats, she provides hope and encouragement for stopping acceptance of corruption. Warning of an early death has been delivered to her door in the form of an empty coffin but this 75 year-old is full of anti-corruption energy.
Whether it is allegations of graft in the school system or bribing by police on the road, Duc does not back off until the concerns of those afflicted by corruption are dealt with in a fair manner.
Anti-Corruption Award Committee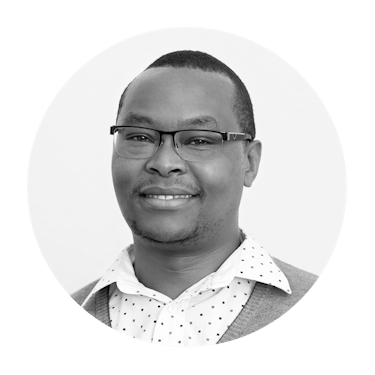 Samuel Kimeu
TI Board Member & Chair of the Anti-Corruption Award Committee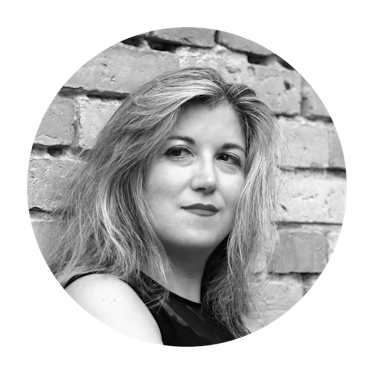 Tatiana Bazzichelli
Founder & Director of Disruption Network Lab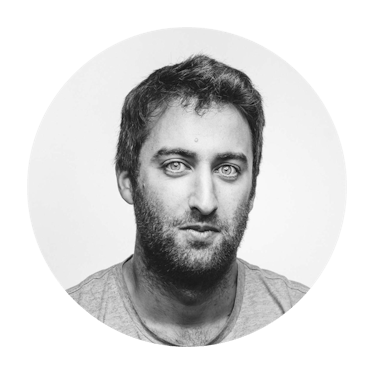 Matthew Caruana Galizia
Daphne Caruana Galizia Foundation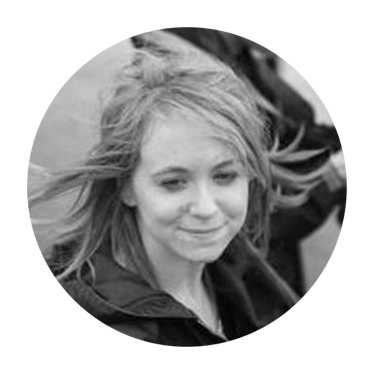 Sally Hayden
Award-winning Journalist & Photographer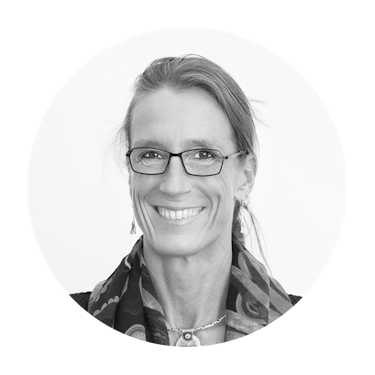 Karen Hussman
TI Board Member and Governance & Anti-Corruption Expert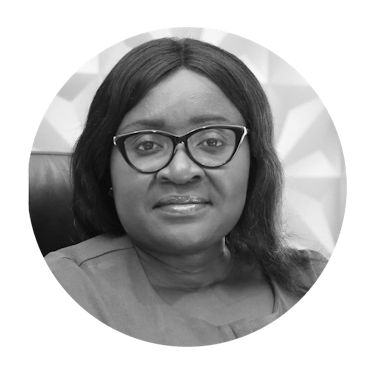 Linda Oforia Kwafo
TI Board Member & Executive Director of the Ghana Integrity Initiative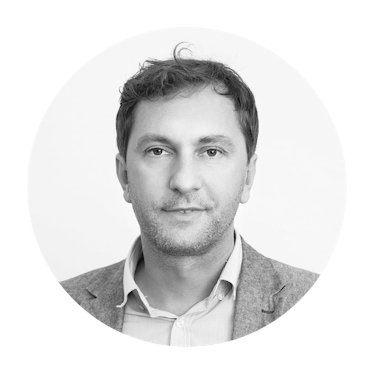 David Ondracka
TI Board Member and Director of TI Czech Republic