For decades, anonymous shell companies have enabled criminals and the corrupt to hide assets, avoid taxes and launder the proceeds of crime. In recent years, scandals and public calls to end corporate secrecy have made beneficial ownership transparency a key reform area with the potential to counter this trend. In the European Union (EU), an anti-money laundering directive has committed countries to establish beneficial ownership registers and to make them publicly available.
Transparency International, Tax Justice Network, Transcrime – Università Cattolica and the Government Transparency Institute have teamed up to promote greater use of beneficial ownership data by civil society across the bloc.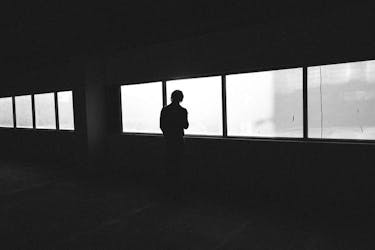 What's at stake
The EU anti-money laundering framework sets a strong basis for tackling financial crime across the EU, in particular thanks to the provisions that require Member States to establish public beneficial ownership registers.
But with Member States taking steps to establish public beneficial ownership registers, issues around accuracy and up-to-dateness of data as well as the organisation and functioning of the registers continue to pose a challenge.
The vast majority of countries still lack adequate mechanisms to verify the accuracy of submitted beneficial ownership data, raising concerns about the overall reliability of the register and its effective use to detect money laundering and financial crime.
Ensuring that EU directives are adequately transposed, implemented and enforced across all Member States is essential to achieve their desired impact. Recent research and monitoring reveal significant challenges in the transposition and implementation of EU directives by Member States.
Low levels of compliance by companies also threatens the effectiveness of registers. In France, for example, two years after the establishment of the register, one third of companies had not yet provided information on their beneficial owners.
Meanwhile, access to data by civil society organisations and journalists is severely hampered by fees, strict registration requirements or tipping-off provisions like those in place in Greece, where company owners are informed if someone has searched for them.
What we're doing about it
Civil society efforts have been and continue to be instrumental in advocating for reforms and further improvements in standards on beneficial ownership transparency. In addition to producing actionable policy recommendations, civil society plays an important role in monitoring the implementation of commitments and enforcement of standards.
What is more, civil society is in a perfect position to use available beneficial ownership data to detect potential conflicts of interest or wrongdoing and push for accountability.
Czech Prime Minister Andrej Babiš's conflict of interest
In 2021, Transparency International, Tax Justice Network, Transcrime and the Government Transparency Institute teamed up to advance beneficial ownership transparency across the bloc. Beyond specialised groups, we aim to support the efforts of a greater diversity of independent actors – such as think tanks, journalists, academics and trade unions – in scrutinising the registers and to ultimately unlock the power of beneficial ownership data for the common good.
Over the course of two years, we will promote greater engagement of civil society working across a variety of sectors and themes in exposing corruption, tax evasion and other crimes. We will create networking opportunities, offer evidence, improve available tools and provide technical support to a diversity of independent actors across the EU in their efforts to advance social justice.